13 Best Return Gift Ideas for Family
Posted by BH OYT STAFF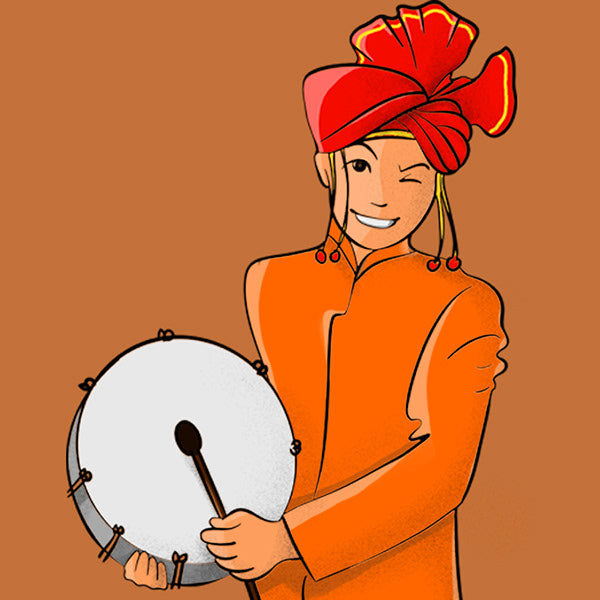 13 Best Return Gift Ideas for Family
Family holds utmost importance in everyone's lives. A typical Indian family these days may not always be seen together, but the moment the words 'family get together' are said, everybody jumps on the idea!
And hence, giving gifts in a family is just as important as giving gifts to friends.
Be it a birthday return gift or a simple gift during family functions, we always make sure that our family gets the best gift. Something that reminds them of us at all times, and lets them know that they are in our thoughts.
Is your family one of those that is hard to find gift for? Don't worry; to help you pick the perfect return gift for your family, here are a few ideas:
 Multipurpose Cloth Pen Stand
A multipurpose cloth pen stand is a perfect idea for a return gift for any family event. An Indian family will always have a lot of things that they want to store on the dresser or at their study table. And a cloth stand comes in handy during these moments.
Click here to buy a multipurpose cloth pen stand online.
 Polymer Clay 24 Color Oven Bake
When it comes to offering a return gift at any family get together, kids needs to be on the top of the list. If the kids are of a learning age, then a clay set is just the perfect return gift.
A clay set help kids put their best ideas to action and learn more about their surroundings.
Click here to buy a set of polymer clay online in wholesale.
 Folding Reusable Bags
Folding reusable bags are a very useful gift for all the people attending a family event. They are big, and can store a lot of things in them. Moreover, they also fit into your budget.
Click here to buy folding reusable bags in wholesale online.
 Sequin Sling cum Backpack Rabbit Eyes
Sling bags are every girl's favourite. They can be the perfect birthday return gift for all the little girls attending your party. The sequins on the sling bags shine in light, and the sling bag can also be used as a backpack whenever needed.
Click here to buy sequin sling bags online at reasonable prices.
 Minnion Lunch Tiffin Box
Buying gifts for boys is always a tough task. But not when they love minions! Anything with minions on them is bound to be loved by little boys, especially when it's a lunch box that they can show off. These minion lunch tiffin boxes can also be given a birthday return gift to little kids.
Click here to buy a minion lunch tiffin box online.
 Pocket Scratch Diary
Pocket diaries are useful to everybody in the family, be it little kids or elders. Everybody has things that they want to remember. And a pocket scratch diary helps with just that. They are just the perfect return gift for family functions.
Click here to buy a set of pocket scratch diaries online.
 Snacks Box Stainless Steel
Family function gifts must always be something that can be useful to every member in the family. In Indian families, everybody is definitely a fan of food. A stainless steel snacks box is just the right choice.
Click here to buy these stainless steel snack boxes online for budget prices.
 Cute Mini Owl Diary
Cute diaries can be a wonderful and a pretty return gift for your family members that will keep them reminded of you all the time. They are also useful in writing down things that you need to remember.
Click here to buy cute mini owl diaries in bulk.
 Fashionable Floral Tiara/Crown/Headband
Flower tiaras are every woman's favourite! Gift these to the women in your family at a family event and make them feel very precious.
You can also pair it up with other gift items and make your own personalized gift hamper to offer as a return gift.
Click here to buy fashionable floral tiaras online.
 Microfiber Lens Cleaner
Spectacle-wearers in your family are bound to remember you for a long time offering them an object of daily use that is so essential to their everyday life. A microfiber lens cleaner is both handy and useful and does not damage your spectacles at all.
Click here to buy microfiber lens cleaner online.
 

Hand Sanitizer Kids
Children are always a fan of cute things. And if you can teach them lessons of cleanliness using these cute things, then this little bottle of hand sanitizer is just the right way. Cute girls like cute things, even if it's a sanitizer in a cute bottle. This hand sanitizer is a great return gift below Rs. 200.
Click here to buy a set of hand sanitizers online.
Tin Storage Keychain Assorted Designs
Fancy keychains are everybody's favourite. While keychains of different types are very pretty, what if you could also store small items inside the keychains that we carry? A tin storage keychain is not just great to look at but is also very handy to store little items like coins, etc. in it.
Click here to buy a tin storage keychain online.
 

Batman Keychain
Superhero lover kids and teenagers in your family will be swept off their feet to see these really cool Batman keychains offered to them as return gifts. You'll be remembered by them for giving them something to show off to their friends.
Click here to buy these cool Batman keychains online.
Always remember to buy return gifts for 'family get-together's that everybody in the family can enjoy and make use of. And if that doesn't work out, make sure that you have taken care of everybody's choices while buying them their gifts.
Still unsure what return gift to buy for your family? Visit BulkHunt to find more return gifts online.
Happy Gifting to you! Collection 2019 Sale 70% Off Title for image